Upcoming Workshops and Events
---
Skills & Drills: A Practical Understanding of Headstand
Wednesday, March 11th
1:00 pm to 3:00 pm
In this 2 hour workshop, you will learn the essential skills needed to navigate a headstand practice. The drills lay a foundation;      physically, mentally and spiritually, for a healthy inversion practice. A practical understanding of why you should or should not practice inversions, options for modifications, variations, and a wide range of individual style and creativity.
You don't need any experience with headstands or yoga. Beginners are welcome, We will also be exploring the self through the yoga practice.  If you are an experienced student this workshop will offer a fresh perspective, and if you are a beginner this workshop offers a wealth of knowledge and establishes a strong foundation to practice headstands the safest way possible!
Be prepared, bring:
Yoga mat
Water
Towel
Journal
A Friend!
Investment
$40  // Member Price $35
This Workshop is part 1 of a 3 part series get all 3 for $100 Member Price $85
---
Steady As It Goes: The Art Of Arm Balancing
Wednesday, March 18th
1:00 pm to 3:00 pm
In this 2 hour workshop, You will learn the purpose and technique of arm balances.  We will cover the core, back, and shoulder integrity required for most balances.
We will practice:
Crow Pose
Side Crow
Running Man
Astavakrasana
Chin Stance
Flying Pigeon
and possibly transitions!
This workshop is designed to follow Skills and Drills; A Practical Understanding of Headstand Workshop. This is not a pre-requisite but is highly recommended.
Be prepared, bring:
yoga mat
towel
water
journal
a friend!
Investment
$40 Member Price $35
---
Freedom, Forearm Balances, and Flow
Wednesday, March 25th
1:00 pm to 3:00 pm
This workshop is designed to integrate the teachings from Skills & Drills a Practical Understanding of Headstand, and Steady As It Goes; Arm Balance Workshop. The fundamental building blocks learned in those two workshops will form a bridge to Freedom, Forearm Balance, and Flow.
In this workshop we will cover in depth shoulder anatomy, pranayama, and asana practice that flows fluidly into forearm balance.
Beginnings are full of unlimited possibilities, trust in the process and the magic that comes with it.
Be Prepared, bring:
yoga mat
towel
water
journal
a friend!
Investment
$40 Member Price $35
---
Amba Workshop
Amba is a school of fluid, embodied yoga for women.
This workshop will guide you into your place of power where your essence and body are one, and you can much more easily birth your dreams into reality.
Led by Meghan Mahealani Morris, founder of Amba for Women. For more information, visit ambamovement.com.
This is a three-part series:
Your Body is Sacred:
Friday, 1/26/18, 7:30-9:30
In this practice, you'll open to the feminine energy in your body and connect to your body as sacred space for your essence to flow freely. As a woman treats her body as sacred space, she becomes a stronger force of love and light in the world.
Your Body is Wild:
Friday, 7/20/18, 7:30-9:30 pm
In this practice, you'll open to the feminine energy in your body. You'll be invited to access the vital energy of your body through un-tethered movement and dance, so your essence can flow freely through you, and you feel more radiantly alive.
Your Body is Loved:
Friday 10/19/18, 7:30-9:30 pm
In this practice, you'll open to the feminine energy in your body and connect with where your body is already being loved and nourished by life in every breath. As a woman feels where she is already loved, she accessed her natural confidence and intrinsic beauty.
Single Session Investment $35
Entire Series $90
Each session bring a yoga mat, water, wear clothes that are comfortable to move in and a journal and pen.
Sign Up for Amba Workshop Here
---
Holy Yoga Series: Beauty for Ashes
Sunday evening from 5:00-6: 30 pm
Febuary 11,18, 25
March 11, 18, 25
$120 for the series or $25 drop in
This 6-week series will be led by Tisha Guzman,
 s
he hopes that weaving God's word in and through her classes will allow students to grab hold of them so that they too can stand confidently when life's waves crash over them, as they surely will. Tisha loves to laugh and has a reputation of "never doing anything halfway." Being all in, all the time, with a happy heart and Choosing Joy in every situation is her mantra. She and her family can be found on Sunday mornings at their church home in Napa, The Father's House.
Yoga literally means "to yoke." Holy Yoga means to Yoke or tether oneself to that which is pure, lovely, and set apart. mind, body, soul, and strength.
"Love the Lord your God with all your heart, and all your soul, and with all your mind, and with all your strength."
What is Holy Yoga? Holy Yoga is a spiritual discipline much like fasting, meditation, and prayer that cannot be owned by one specific religion. It is also a physical practice where various styles are taught such as (Gentle, Yin or Power flow Vinyasa) in order to have a well-rounded experience. Holy Yoga embraces the essential elements of yoga: breath work, meditation, and physical postures. In all of these elements, Christ is the focus of our intention and worship. Holy Yoga believes that Jesus is the one and only Son of God (John 3:16). He was present with God at the beginning of time and through Him, all things were made (John 1:1, Colossians 1:17). Through Christ's perfect life and sacrifice on the cross, we may receive forgiveness of sin and justification before God (1 John 2:2, Romans 3:23-26, 2 Corinthians 5:21). He is the fullness of truth and pursues us with intention (Luke 19:10). 
 We live in a beautiful, diverse world with evidence of our God's creativity all around us. It's also a world filled with pain, suffering, injustice, and oppression, and there is a deep aching for redemption. Holy Yoga is so much more than a physical practice- it is the hope of Christ by way of hearing and breathing the gospel during our practice. Isaiah 61:1 says, "The Lord has appointed me for a special purpose. He has anointed me to bring the good news. He has sent me to repair broken hearts, and to announce freedom to all captives." I will use the modality of Holy Yoga to do just that: to shine His love and light to every corner of this earth.
---
Meet the Midwife

Wednesday, April 4, 2018.
4:45 PM to 5:45 PM
Join us for a free information session on home and hospital birth! Knowledge is power.  We will be discussing holistic techniques for a natural birth experience.  Learn about delayed cord clamping, oral vitamin k, what you can do with your placenta after birth and more!  Birthstream offers pre-natal care, home birth and postnatal care.  Whether your little one is born at home, or in the hospital, choose what YOU want for your birth experience.
RACHEL FOX-TIERNEY, LM, CPM is a California Licensed Midwife and Certified Professional Midwife since 2005. Rachel started her apprenticeship with Birthstream midwives in 2000.  Rachel's two sons were both born at home.  The first in 1997 in Connecticut and the second in 2001 in California with Birthstream.Rachel's personal and professional experience have offered her opportunities to honor the journey each woman and their family take to bring this little person into their family and into the world. Each of us gives birth in our own way because of what we need and who our babies are. It is our responsibility as midwives to support birthing women physically and emotionally, not to manage her experience. Babies are active participants in the labor dance and often their birth reflects their personality more than the birthing mama's.
This is a FREE informative session.
---
Kid's Yoga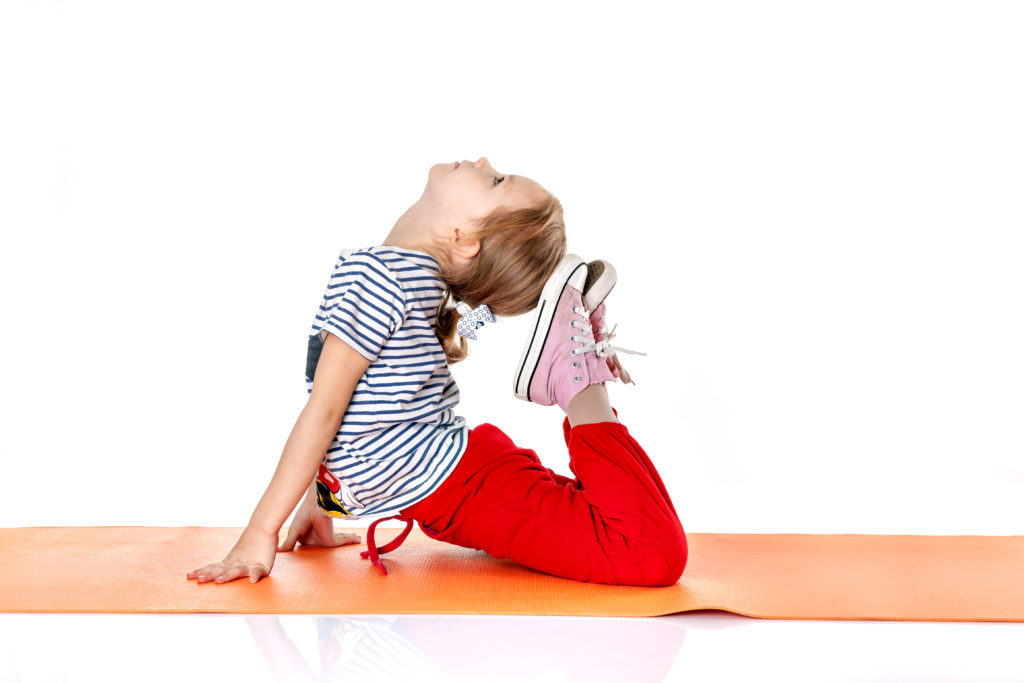 Join Angela for a fun-filled kids yoga class where creativity and play are the foundation for building confidence, mindfulness, and friendship.
Parents are invited to observe or participate!
Recommended ages are 5-10.
Investment is $15 per child.
Be prepared
Bring a mat, We have several if you don't
Water or water vessel
Snack will be provided after class
Meeting dates
Wednesday April 4th 2:00 pm -3:00 pm
Saturday April 7th 11:00 am – 12:00 pm
All Ebb & Flow workshops and non-refundable and non-transferable.