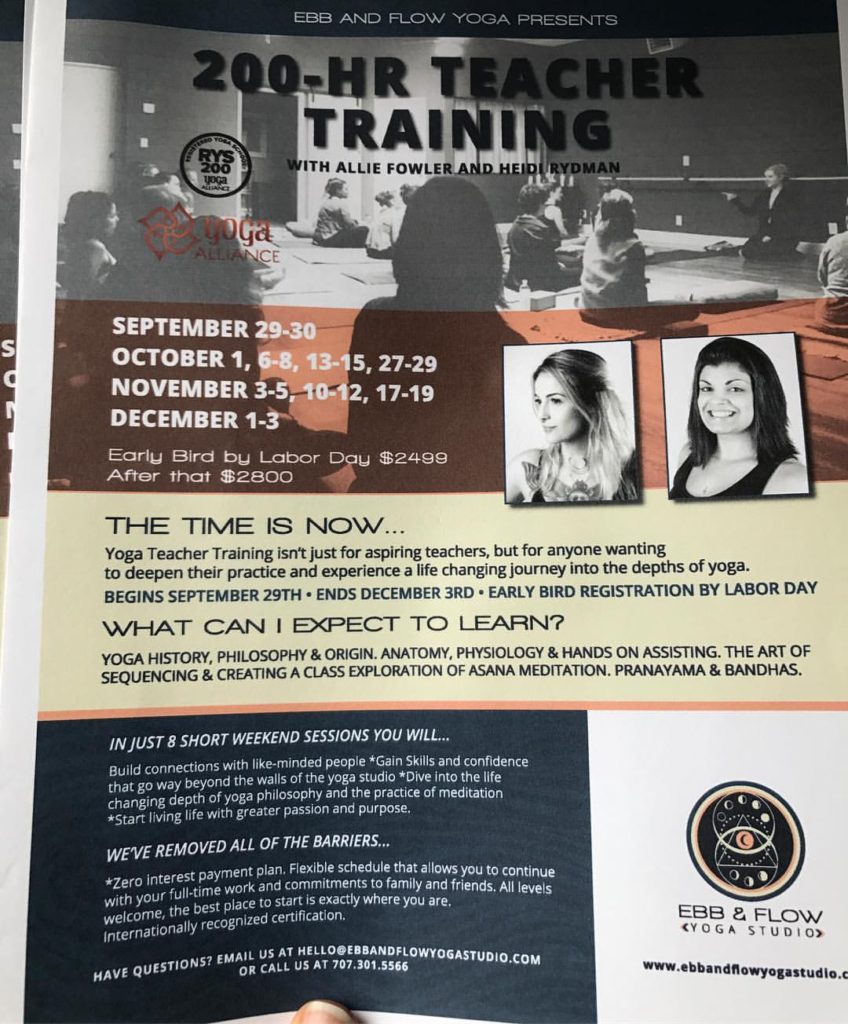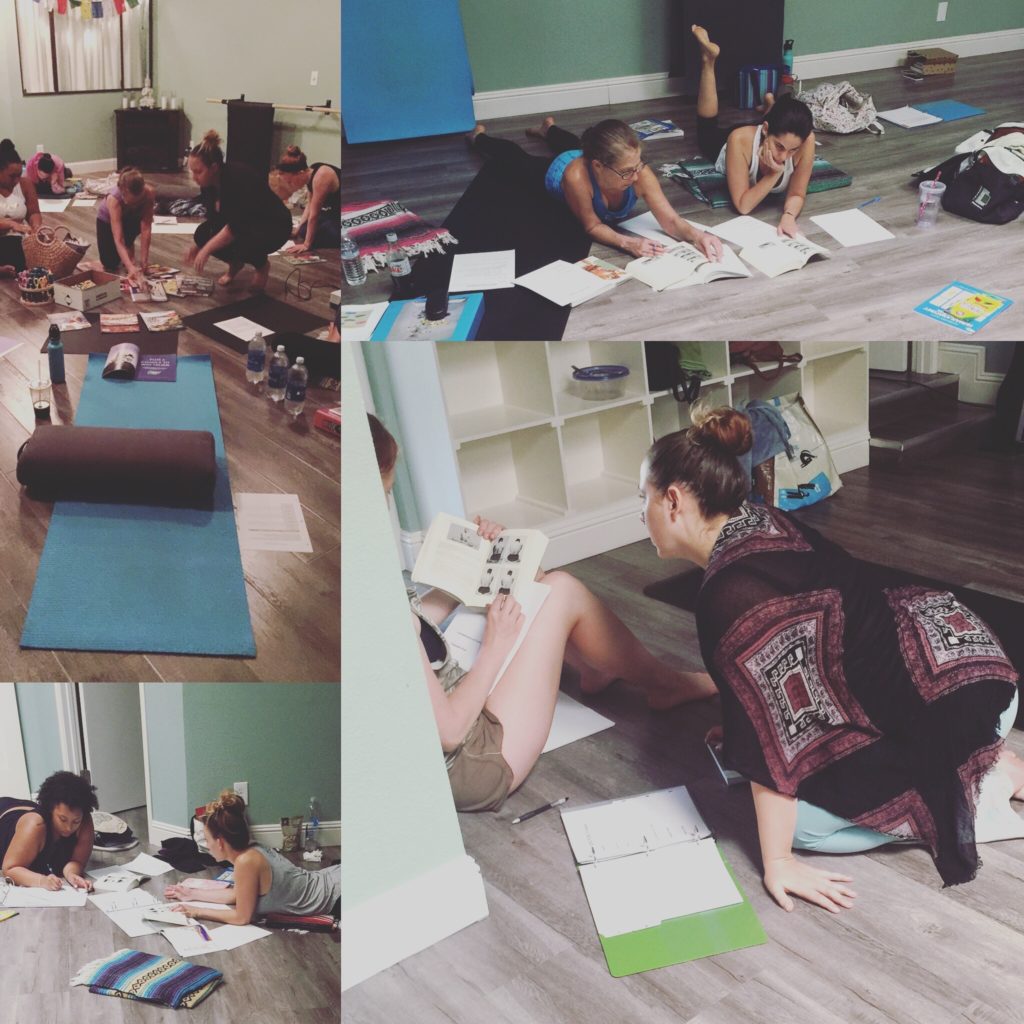 Why Teacher Training?
This foundational program aims at providing an opportunity for you to dive deep, advance your practice, cultivate your voice and self-confidence through practice and shadow teaching. By graduation it is our hope that you will feel prepared to teach, share, and bloom!
 We will study the many layers of yoga such as;
Yoga history, philosophy, and origin.

Anatomy, physiology, & hands-on assisting.

The art of sequencing and creating a class.

Exploration of asana/ Sanskrit (postures).

Pranayama, breath work, and meditation.
If you aspire to teach, you're in the right place. Many of Ebb and Flow Yoga teacher training graduates have gone on to become well loved and sought after teachers not only in this community but abroad and beyond. We want you to master the fundamentals, so completing our program will mark the beginning of your successful career as a yoga teacher.
All Ebb and Flow Yoga Teacher Training Programs are registered with the Yoga Alliance, the largest professional association for yoga teachers and schools. The mission of the Yoga Alliance is to lead the yoga community, set standards, foster integrity, provide resources, and uphold the teachings of yoga. All graduates of Ebb and Flow Yoga Teacher Trainings are automatically eligible to register with the Yoga Alliance as a RYT (Registered Yoga Teacher).


What our teachers are saying:
"I was honored to be a part of Ebb & Flow's FIRST teacher training. Both teachers and my fellow trainees were all very supportive and kind throughout the process. This training provided a well rounded representation of various styles of yoga, anatomy, terminology, history and more."
Alexus Broom
"Ebb & Flow Yoga Studio's teacher-training program has been such a wonderful experience for myself, as well as fellow trainees. For anyone in the area looking for a teacher training program, I highly recommend Ebb & Flow Yoga Studio! The owners/facilitators are amazing and offer a great wealth of knowledge. The curriculum provided was an in depth combination of all eight limbs of yoga, inspiring us physically and spiritually. It was truly an all around enlightening experience."
Nicole Fahey
"Ebb & Flow Yoga Studio is my favorite place to be! The studio owners Jill and Allie are amazing instructors and mentors and have truly changed my life. This training was the best choice I've ever made. The classes here are innovative and inspiring, I would recommend this place for everything- classes, training, workshops. It's an amazing place to be."  
Casey Ellis
Download our Teacher Training Application and submit by emailing hello@ebbandflowyogastudio.com